18 Mar

Social Media Marketing For Plastic Surgeons
Your Practice. Our Passion.

Prescription PR are proud providers of Social Media Marketing For Plastic Surgeons
Prescription PR, a Long Island healthcare marketing firm specializing in Social Media Marketing For Plastic Surgeons, was founded after witnessing the challenges that medical professionals faced when trying to run their practice and implement a successful marketing campaign. Physicians should be focusing on providing the best quality care for their patients; marketing and public relations should be left up to a dedicated firm with the right tools, resources, and connections necessary to build a comprehensive marketing plan.
Our mission is to increase quality targeted patient volume while effectively maximizing the most profitable areas of your practice. Prescription PR will streamline your marketing and public relations into a smooth and effective process. Our experience throughout the years has given us a keen understanding of what areas to focus on for immediate and effective returns.
As specialists in healthcare communications, we understand the life cycle from initial patient research to insurance payment. Our individualized approach begins with an evaluation of your practice as we take all factors of the dynamic healthcare environment into consideration when crafting client solutions.
As a Plastic Surgeon, Why is it Important for me to Market my Practice?
Cosmetic Surgery is what's trending and continues to rise in popularity. However, it is also a sensitive topic, patients are putting their insecurities and aspects of themselves that they want to improve in the hands of strangers. As healthcare professionals that specialize in the treatment of the person, your marketing technique should reflect your sensitivity to these factors, making you approachable to potential clients.
Physical imperfections are more visible now than ever with all of the social networking media that is so prevalent in society, and those that are not happy with some aspect of their body have these factors as a constant reminder. Our expertise in the trends of social networks and digital media demographics can provide your business with the best opportunity to market your services to the most relevant audience. While gaining recognition in the community, you will also be portraying your pledge to provide sensitive genuine services to all of your clients in a tasteful, professional manner.
The Cosmetic Surgery industry has not been immune to the challenges posed by the current economic climate. Effective marketing is essential for continuing the success and expansion of your practice. However, there are other factors to consider; with the rise of Cosmetic Surgery has also come a cultural stigma and a rising number of practices that present this facet of the healthcare industry in an unflattering light. We specialize in presentation, and what we strive to do for all our clients is to portray your practice as a legitimate professional medical facility that will treat its patients with the utmost sensitivity and respect.
In our consumer-driven society, there are always customers seeking products and services. There is always business to be made, and at Prescription PR it is our trade to know how to produce it on our client's behalf. With our experience and knowledge in the field of digital media and marketing, as well as our awareness of the standards in the healthcare business we can provide you with the best marketing strategies to yield positive lasting results.
Social Media Marketing For Plastic Surgeons
Are you a plastic surgeon seeking to increase patient referrals? A well-organized marketing strategy is what you need. The average person spends 2 hours a day consuming social media. If we know this to be true, we know how to communicate with potential patients – through social media.
It has been proven that a surgeon's actual presence on the web increases their credibility. People like to see that their potential surgeon provides transparency through websites and social media posts. Plastic surgeon marketing will educate potential patients on your procedures and the services you provide.
How To Increase Awareness For My Plastic Surgery Practice
The first step in getting your plastic surgery practice on the web is creating your own website. Things that should be available on your website include:
A list of services

Information about the doctor(s)

Contact information

Testimonials
When starting your plastic surgeon marketing, other than creating a website for the practice, you should make accounts on various social media platforms. These will include Facebook, Instagram, Twitter, and Google+. Twitter is a great tool to connect with your patients in real time and share current events with them. Your Twitter posts can include the following:
Success stories

Before and after photos

Medical advances in plastic surgery
Social media can also be used by plastic surgeons to show potential patients behind-the-scenes experiences and procedures. This look into the experience under the surgeon's care will not only reduce any anxieties, but it can answer many of their questions.

Plastic surgeon marketing will not only give the surgeon exposure but it will give the patient an idea of what the procedure looks like. Seeing the treatments and technologies in action will definitely provide potential patients with ease and draw them to your practice.
At Prescription PR, we can help you begin your journey into plastic surgeon marketing. With a strategic plan, we will work with you on building your social media presence. Keep in mind that if your practice isn't on social media, your competitor probably is. Through the use of social media, we will heighten the chances of a potential client choosing your practice over the competition. Visit our website to learn more about the services we offer and contact us to begin your plastic surgeon marketing today!
Marketing Strategy For Plastic Surgery – Best For 2020
Reconstructing the aesthetics of your digital content can transform your marketing tools for optimal results! The basic brush tools of effective digital marketing are fairly straight-forward and can be applied to multiple businesses and formats, but how does Plastic Surgeon marketing stem from the crowd?
Prescription PR simplifies the strategy with specific tactics of how to target your clients directly and optimize your performance online. Located near both Nassau County and Suffolk County, our services include social media and website development, SEO analysis and strategy, content and e-newsletter creation, graphic design and pay per click advertising, reputation management, as well as our Physician Liaison program designed for bridging your relations between other practices in your community.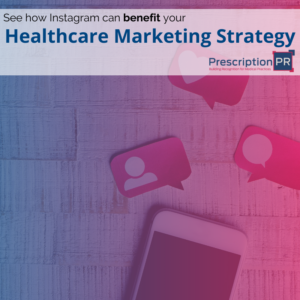 With so many applicative tools and a variety of clients, we ascertain the needs of your practice and what you stand for, to cater to a specialized plan for broad-based marketing.
Plastic Surgery Marketing Company: Prescription PR
Prescription PR understands plastic surgery to be a burgeoning practice with growing popularity amongst a variety of patients. More so than aesthetic reconstruction and treatment, plastic surgeons help to build a trusting relationship with their patients establishing and restoring their self-confidence.
Two of our favorite advantages in the digital world relate directly through social media via direct communication and SEO. These tools are advanced for identifying patients for the digital market and creating secure relations before the first appointment. Prescription PR develops keyword optimization and reputable blog postings that are tailored toward your Long Island Plastic Surgery practice. Our goal is to give you the presence of a full waiting room online as well as in your office!
The market has forever developed its advantages for the internet network and we don't want you to get pushed down the search list. At Prescription PR we put your practice needs above all else and make you the key player in your industry.
Contact Us Below: