03 Feb

Trends For Healthcare Marketers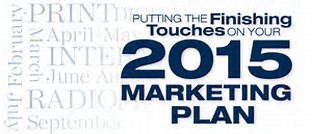 How can you as a healthcare marketer stay up to date with the new trends?
You as a healthcare marketer want to make sure that you stay up to date with the new trends of 2015. Reports show that there is going to be a medical cost growth in 2015. One main reason that this will occur is due to the fact that people avoided surgeries and treatments during the recession and can now get the treatment that they need. Marketers will research what ways the recession impacted and changed the way consumers buy the things they need, such as medical care. Curating Content through the media will help significantly moving forward.
This year, Act II of the Affordable Care Ave has been revised and physicians' payments will be determined by the amount of care put into their work. The better their quality of care the higher payments they will receive. As for the healthcare marketers, throughout the past several years, they marketed to an individual consumer and therefore were able to increase content marketing. This in turn allowed marketers to receive feedback about the performance. Research shows that this year content development and management will definitely be in marketers' budgets. Some new techniques that marketers are contemplating are LTV, better known as lifetime customer value, as a way of measuring. Marketers are looking to do this along with developing relationships with their consumers using content platform experiences.
Forget the idea that one idea will work for all consumers. Where someone lives and has health insurance varies from state to state. Marketers new to change how they get their messages across and do it differently to each region they are focusing on. Demographics need to be looked at as well when targeting a certain market.
This year, a retail mindset is going to be seen for consumer healthcare. We could see this already happening when Walmart partnered with DIrectHealth.com and introduced Healthcare Begins Here. Consumers can now go to Walmart and get educated about all the different health insurance options available to them. Healthcare marketers need to get on board with this new retail strategy in order to push their clients in the right direction.
Need help delivering your message, driving referrals, driving demand, creating media opportunities and much more? We can help. For more information on how Prescription PR can help build recognition for your medical practice, please call (631) 392-4255.