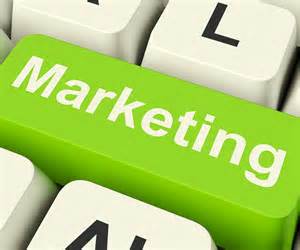 14 Apr

Marketing for Physicians and Medical Practices

While word of mouth can be helpful for physicians and medical practices, there is now an increased need for marketing. In order to gain new clientele, build strong relationships and manage reputation, specific marketing efforts need to be put into place. What sets you apart from your competition within the medical field? Are you using all the right outlets to reach your desired audience? These questions should be taken into consideration when you're thinking about the future for your practice.

The increased competition within this industry creates new challenges all the time, but at Prescription PR we work with you to meet your goals without creating a new challenge with your budget. It's important to be aware of all the opportunities there are in marketing. This starts with building your brand. Every physician and medical practice wants to be able to associate themselves with quality care and positive patient results. Creating a branding message for yourself or your practice will show others who you are, what your specialties are and what you can accomplish for patients.

With social media still on the rise, it's important to be present there as well. Don't let your message end at word of mouth, continue to pass it on throughout a built website and social media outlets. Social media is proven to be a valuable tool because it is low cost and can reach many people. If you're not active on social media, you're missing out on a large audience that can benefit your practice. Make it easy for your audience to learn about you and to reach you!

At Prescription PR, we will help you to build your reputation and clientele. Maintaining already built relationships and creating new ones through proper brand messaging will help you and your practice to become better recognized in this saturated field. Especially today, it's crucial to be innovative when trying to gain positive attention for yourself or your practice. Physician and medical practice marketing tactics will have you on your way to success.

Need help delivering your message, driving referrals, driving demand, creating media opportunities and much more? We can help. For more information on how Prescription PR can help build recognition for your medical practice, please call (631) 392-4255.