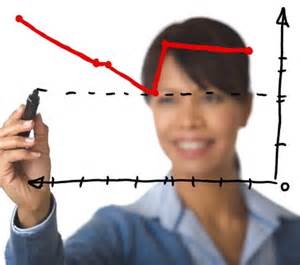 17 Feb

Healthcare Marketing on Long Island

Change is inevitable and the healthcare industry is no exception as we have seen a shift from provider to patient as well as company to consumer. In recent years, the growth of the Internet has allowed consumers to start taking control of defining what companies sell, how they should be designed, and the necessary levels of customer service. Companies should know how to market their business to attract clients with proper material for a multitude of different channels.

The voice of a marketing team should speak for the customers as a company's services are determined by the consumer market. Companies need a sense of marketing leadership for their strategy to be successful. While many of the traditional marketing methods, such as relying on referrals, are still continued today, the recent shift towards social media and new emerging online marketing methods must be incorporated in order to keep up with the competition.

Marketing in the healthcare industry is about understanding and managing patients. It seems many healthcare organizations, such as hospitals, tend to put their operations before the patient. A company must be able to take a customer's experience and manage it for the full potential in order to benefit of the company. The patient is what your company relies on for profit and survival and they should not be taken out of the equation.

As the times are changing for the healthcare industry, so must the marketing strategies. Due to the recent recession and doctors discovering that medical practices aren't full proof against it, healthcare marketing is becoming more and more important. Less people are seeking care because they can not afford insurance or because the insurance they do have doesn't adequately cover the expenses. Doctors must have a strong marketing team to keep the patients they already have while attracting new ones.

There are a few key points you must keep in mind when marketing your industry:
Reach and engage consumers.

Retain existing consumers.

Support patients with care management.

Improve relationships between provider and patient.

Build the brand.

Promote better care.
Consider what people often use as a way of communication this day in age. Social media is king, and if you want to market successfully, you must develop your business using these platforms both professionally and personally. This task cannot just be left to marketing professionals as the organization as a whole must be aware and educated on the social tools used to enhance the company's brand. Be aware of how you can utilize the web to improve health and business processes.
Customer experience is about their expectations when they come to you and goes beyond the notes and numbers on a piece of paper. It is important to meet and even surpass their expectations. This can be done through interaction via design (website), meetings and greetings, engaging the customer, follow-ups, etc. If your staff understands the brand, the rules, and the platforms, the customer experience will improve tremendously.
It is common to hear people complain about poor customer service, but with the right interactive tools, you can make the customer interaction easier and more pleasant. An example of this could be as simple as bringing in an online appointment scheduling system in order to remove some of the hassle the healthcare industry has traditionally endured. Marketers should be motivated to change the customer service realm of the industry as it is the bread and butter of their practice.
Need help delivering your message, driving referrals, driving demand, creating media opportunities and much more? We can help. For more information on how Prescription PR can help build recognition for your medical practice, please call (631) 392-4255.