09 Oct

Healthcare Marketing 101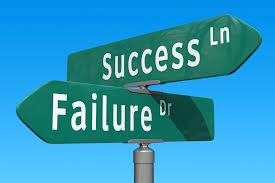 When dealing with healthcare marketing basic attitudes can quickly define the success or failure of your business. When being offered new ideas it is reasonable to be uncertain but don't be afraid of "being sold" when there is little to no cost involved with marketing professional's suggestions. Remember, marketing professionals are trying to help your business grow, they are not out to make a quick check and leave you hanging. Try to keep an open mind, because having a fearful attitude is a barrier to progress which may lead you away from new opportunities. No one wants to reach a plateau in their business.
Courage is Key
What keeps doctors from being successful is being risk adverse, it is the number In sexual relationships taurus horoscope love is more delicate than passionate; people of this sign are not inclined to make experiments in this sphere. one factor. The biggest challenge to overcome is to have the courage to accept risks. This helps you achieve success. Your business has potential so why continue to stand on the sidelines in fear? You are in a competitive field; while your business is struggling to grow another local practice is outshining you, he has expanded his practice to several locations across the island and recently expanded with a freestanding Ambulatory Surgery Center (ASC).
The Lesson
Bridges or barriers may be built between you and growth opportunities based on your attitudes. As marketing professionals we aren't recommending unwarranted risk-taking or needless buying. If you would like a highly predictable outcome that is completely unrewarding then continue to stand on the sidelines in fear. As William Faulkner said, "You cannot swim for new horizons until you have courage to lose sight of the shore." What makes all the difference is a combination of courage and determination.
For more information about how Prescription PR can help your healthcare practice please call (631) 392-4255.