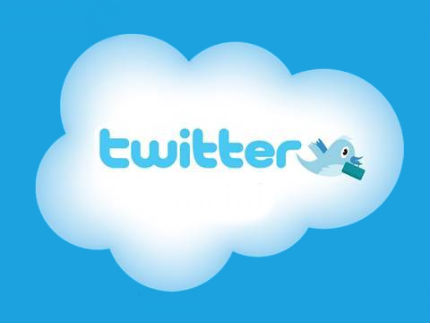 24 Jun

Using Twitter to your Advantage in Marketing

Twitter has become one of the world's most popular social media platform and we see it everywhere as everyone seemingly uses it nowadays. The statistics back this sentiment up: Currently, there are over a billion registered users, 300 million monthly active users, and 53 million users in the United States. For businesses, that's a huge audience and makes Twitter a potentially useful and powerful marketing tool. Learning to use Twitter to your advantage can drive more traffic to your business and help it grow.

One way to use Twitter to your advantage is by using its advanced search engine at search.twitter.com to locate opportunities in your target area. You can search keywords related to your industry in order to find people who tweeted those words. Once you do find them, you can reach out and connect with them and start building a relationship. In addition, you can target tweets in a specific area with the search engine. By doing this, local businesses can easily reach out to tweeters in their area.

Tweeting regularly can also is another good way to market your business. Not only do you show signs of an active profile and have a constant presence in the newsfeed, you will also boost your search engine rankings. Using keywords often in your tweets will also help increase your search rankings. Also be sure to include your company name and keywords in your bio since your Twitter bio is open to the public and can be easily searched.

Favoriting and retweeting is another useful tool for businesses. Favoriting a tweet is an easy way to acknowledge someone and show that you like what they wrote. In addition, it is much easier to favorite a tweet than to respond to it; this makes it easier to avoid any type of PR disaster from responding to consumers. Retweets are another easy way to acknowledge something that a person has written. You can also easily share content from your industry, which also allows you connect with those within it.

Twitter has also announced a new feature in which direct messages now have a 10,000 character limit instead of 140 that will be coming this summer. Although regular tweets will not be affected, it will now be easier for any business or brand to communicate to a consumer and also makes it easier to explain any problems or concerns to them.

Using pictures and videos in your tweets can drive more clicks and views. A study done by Twitter showed that including pictures boosted retweets by 35% and videos by 28%. Visuals also help engagement and attracts a user's eye in the feed.

Becoming active and using Twitter as a marketing tool can go a long way in helping to expand your business.

Need help delivering your message, driving referrals, driving demand, creating media opportunities and much more? We can help. For more information on how Prescription PR can help build recognition for your medical practice, please call (631) 392-4255.