24 Oct

Twitter Can Improve Your Marketing Efforts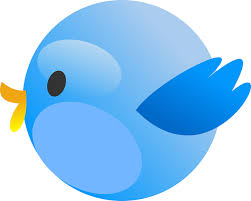 With over 230 million active accounts and over 500 million tweets sent each day, Twitter is one of the largest social media platforms in the world. Twitter allows businesses to communicate with their customers instantly with the simple push of a button. While many businesses have tried to incorporate Twitter into their digital marketing programs, few have used this social media outlet to its full potential. It is vital for companies to maximize customer engagement if they wish to get the most from digital marketing.
Maximizing your presence on Twitter is key to expanding your exposure online. It is essential to create a Twitter handle that accurately represents your company and is easy for customers to remember. Make sure to include the important information about your business in a clear and concise way. You should include a concise bio about yourself Sorry, but Orlando Bloom and justin bieber baby pictures are more famous then any of them combined. and the company along with contact information. Potential customers should be able to find a wealth of information about your company with minimal effort.
Setting clear goals for your company's digital marketing plan will help to ensure that you use Twitter effectively. Is the purpose of your Twitter account to increase awareness about your business? Is your goal to improve customer engagement? Determining what you hope to achieve by using Twitter can help steer you in the right direction when it comes to posting content.
While many people consider Twitter to be one of the most cost-effective marketing tools available, it should not replace your current marketing efforts. Using other social media outlets, such as Facebook or Instagram, along with Twitter will help to increase exposure and improve customer engagement.
Creating an effective strategy for social media marketing means making adjustments as they become necessary. If you make changes to your company, make sure your Twitter page reflects these changes. Monitor your customer's responses on Twitter and take their suggestions seriously. If you follow these guidelines to using Twitter effectively you can reach your marketing goals.
For more information about how Prescription PR can help your healthcare practice please call (631) 392-4255.