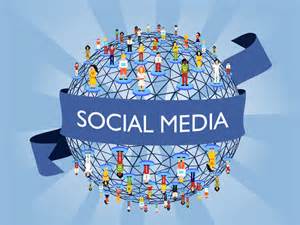 03 Jun

Social media and the health care industry

In today's world driven by social media, one would think that every industry provider would be on top of every social network they can sign up for. With so many people influenced by social media every day, it presents an excellent opportunity for healthcare professionals to connect with their clients and attract new ones in the process.

Although it seems like a good idea, many healthcare providers are hesitant to use social media to reach out to their clients. Doctors specifically have shown a reluctance in connecting with their patients through social media. This could just be a generational gap in the use of new technology but it is still an opportunity in waiting. There are numerous websites that can be used to get in touch with current and potential patients. They can be separated into business platforms and basic, everyday social media. Business sites include Doximity, LinkedIn, and Sermo. Other forms include, but aren't limited to, Facebook, Twitter, Instagram, Email, and blogging, among others.

The use of social media can not only help doctors and health care providers but also the patients they are reaching out to. For the doctors, it is increased revenue by gaining new clients, while the patients receive better health treatment. Along with the treatment in general, patients can stay connected with their doctors and receive updates on various aspects of their own health as well as the health field as a whole.

With the healthcare industry being so personal, social media is just another way to connect professionals and patients. If a doctor has the trust of a patient, the relationship can last as long as the practice remains open. Individuals want to know those that are responsible for their well being and the social network is an excellent medium to use. Many patients are heavily influenced by social media when it comes to choosing their providers. In the digital age that is upon us, doctors should be making every effort possible to connect with their clients through social media.

Need help delivering your message, driving referrals, driving demand, creating media opportunities and much more? We can help. For more information on how Prescription PR can help build recognition for your medical practice, please call (631) 392-4255.