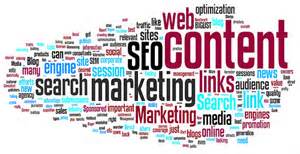 10 Mar

The Future of Doctor Referrals

Does it appear that your referral stream is running smoothly and nothing has changed? Think again. Recently, times have changed, and there is no longer an easy way to get a referral for your practice. It is becoming more and more difficult to gain referrals and continue bringing in new patients to your practice without doctor referral marketing. In order to continue to see your practice grow and expand with more new patients, you may need to consider marketing for professional referrals.

There has been an increase in competition in the market, and doctors have to be aware of this rapid growth in the medical field. Additionally, medical practices are not coming to this realization soon enough and more practices are relocating, retiring or going out of business. Many medical professionals may be in denial over the fact that their business won't be receiving referrals as often as they did in years past. Furthermore, many medical practices may want to stick to their usual procedure of receiving referrals because that's "the way it works." However, with doctor referral marketing, these practices will save time and money. Firms that are designed to market medical practices will drastically increase your referral totals by marketing your practice in several ways.

Your practice will have an up-to-date website with blogs, doctor information, and information about your practice. Having a trusted and experienced marketing team by your side may also help your presence on social media as well. Facebook, twitter and instagram are all new ways for your practice to be recognized. Moreover, you will see an increase in referrals from outreach that these marketing professionals will do for your practice. Doctor's offices will remember your practice's presence and assertiveness, which will help when referring. Your practice will become more recognized, well-known and trusted. Overall, it is better to act now before your practice begins to lose too many referrals to the point where you reach panic mode. It is never a bad idea to ask for a little help.

Need help delivering your message, driving referrals, driving demand, creating media opportunities and much more? We can help. For more information on how Prescription PR can help build recognition for your medical practice, please call (631) 392-4255.