06 Jan

Digital Marketing in the New Year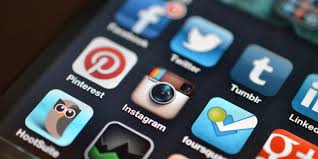 How will digital marketing impact the world in the 2015? For starters, there will be some changes. Digital marketing will play a major role in advertising and how big marketing industries will expand and transform. Firstly, digital marketing will be predominantly based upon analytics and data. Any statistical category that can be found in order to help marketing industries make more profit will be found, accounted for and analyzed thoroughly. Categories such as search history, popular searches and views on websites will definitely be major contributors to how digital marketing will grow in the upcoming year.

Furthermore, digital marketing will be greatly impacted on Real-Time-Bidding (RTB). This term is based upon how inventory for ads is bought and sold. Auctions are held for the selling of these ads and these are high in demand. As we move further into the future, more and more bids will be purchased in real time. This goes for all aspects of advertising and marketing including the internet and even TV.

Data is going to be one of, if not the most important factor in digital marketing in In other words, you can't think about big best-data-recovery.com in isolation from operational best-data-recovery.com sources. 2015. Mobile data and analytics will be another major factor that is growing in digital marketing. The world is transitioning into a world where more people are going mobile, and the digital marketing world is going to have to adapt to this change. Additionally, some researchers have said that more than half of their profit will stem from users who are buying from a mobile or tablet device.
Social media and the digital world is where a majority of users are purchasing products from because it is quick and simply. Many who study the marketing field believe that content will play a major role in the upcoming year. Information and education are both key in expanding the digital marketing experience. Consumers will buy more when they know what they are buying and how it will impact their lives. After all, wouldn't you want to know as much as you possibly can? For most people, the more they know, the more inclined they are to invest.
For more information about how Prescription PR can help your healthcare practice please call (631) 392-4255.