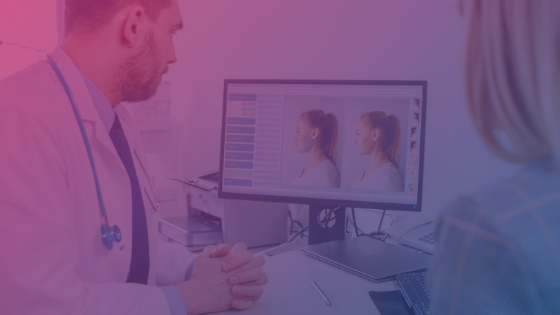 02 Feb

Cosmetic Surgery Marketing Trends

Posted at 16:38h

in

Blog

,

Cosmetic Surgeon Marketing

,

Doctor Marketing

,

Healthcare digital marketing

,

healthcare marketing

,

Healthcare Marketing Agency

,

Healthcare Marketing Ideas

,

Healthcare Marketing in New York

,

Healthcare Marketing on Long Island

,

Healthcare Marketing Strategy

,

healthcare marketing techniques
Cosmetic Surgeon Marketing With Prescription PR
Cosmetic surgery practices can often have a hard time building a solid marketing plan on their own. However, working with a team of cosmetic surgeon marketing experts will help eliminate this problem. Here at Prescription PR, we are that team. Our staff is well versed in marketing best practices, which, when used properly, will increase your consultation and patient numbers. If you are looking for more information regarding marketing trends, you've come to the right place.
Focus On Content
One of the most common trends in cosmetic surgeon marketing is the increased focus on content creation. When you want to reach new patients and start building brand loyalty/recognition, you cannot go wrong with this route. Content allows you to show patients you are knowledgeable about your area of practice and convince them to consider cosmetic surgery. Our team has various ideas for content creation that you can utilize, including the below:
Weekly or monthly blogs.

Social media posts.

Newsletters.

Short, informative videos.
Highlight Virtual Consultations
With COVID-19 set to be a part of our lives for the foreseeable future, many people will continue to cut unnecessary traveling from their lives. However, that doesn't mean you can't still reach people who are voluntarily homebound. Telemedicine has been a trend sweeping the medical community, and focusing on this as part of your cosmetic surgeon marketing plan will be extremely beneficial. By highlighting the benefits of having virtual consultations, you can communicate with potential clients while they feel safe about doing so.
Keep Things Digital
This final trend goes hand in hand with a content-related one. More and more frequently, people who are looking for cosmetic surgery are performing research on practices via the internet. That is why your cosmetic surgeon marketing strategies need to be taken online. Our team can do this through the following methods:
Building a following on social media.

Increasing your

SEO

efforts.

Monitoring online review websites.

Updating your website.
Schedule A Consultation For Cosmetic Surgeon Marketing
At Prescription PR, we strive to help all medical practices improve their bottom line. If growth is on the mind, cosmetic surgeon marketing is needed for you to succeed. Fortunately, our staff has the strategies required to accomplish this. To learn more about how our team can help yours, contact us today to schedule a free consultation.