16 Sep

Best Apps in Healthcare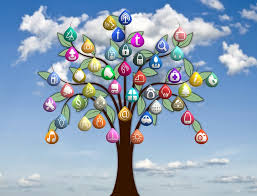 In the fact pace of today's world, it can be easy to get distracted and forget what your body needs to stay healthy. Thankfully, the same device that can act as big a source of our daily distraction can also be used to maintain our personal health. If you have a smartphone, there are many handy healthcare apps available for you to download. The following apps are some of the best out there that can help to promote a healthier lifestyle.
NEJM This Week is a free, regularly-updated app that features many prominent studies and articles from a trusted source – the New England Journal of Medicine. The app also includes weekly audio summaries and videos on some key medical procedures. It's a great way to stay up-to-date in the healthcare field and to keep yourself educated on a wide variety of topics.
If you find yourself or a loved one in a state of medical emergency, you'll be glad to have the Pocket First Aid & CPR app. This app can be a real lifesaver, with an easy-to-use emergency guide that has information on CPR, AED, First Aid basics and more. All of the content in the app comes from the American Heart Association, including many videos and high-resolution illustrations.
Another great app in the field of healthcare is called Symple. This app allows you to keep track of your medical symptoms, as well as keeping daily notes or photos. The information it captures can be very helpful in allowing you to better manage and report the symptoms of a disease or condition to your doctor.
If you ever find yourself in need of reliable information about certain medications, simply look to the Drugs.com app. With this app, you can track what medication you're taking and receive important information about them. As the leading online drug resource, Drugs.com is there for all of your medication-based needs.
When it comes to exercises such as running or cycling, it can be hard to stay motivated. Thankfully, the Garmin Fit app is here to help. This handy app allows you to keep track of how far and how long you've been running. In addition, the app will tell you how many calories you've burned and will save a record of your running history. This feature allows you to look back at where and when you've run recently. Garmin Fit is a great way to stay motivated, so get out there and give it your all!