26 Jan

2015 Marketing Tips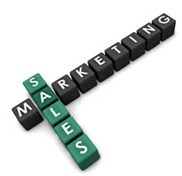 What's in store for the marketing world in 2015? We all could use a little help with some tips that will be used by marketing companies in the New Year. We need a little more creative mindset in the New Year and some fresh ideas. Using the same strategies over and over again becomes redundant and quite boring. Therefore, let's look at some of the new upcoming ideas to use in 2015.
Over 50 percent of major marketing businesses will be using content marketing in 2015. So, you can use BuzzSumo in order to help you figure out what the people really want. BuzzSumo will help you find out which keywords or topics performed the best previously.
Another new technological advancement that can help us is Autosend. With Autosend, marketers can send a personal email or message to a customer or client anytime that they view something on your website. This is a great, quick, easy way to reach out to people without having to spend too much time on writing the actual content.
You can track how many people have joined your mailing list and track who is buying your products by using Ducksboard. This is painless and is a great way to track your analytics in a much more simple way.
In order to manage your social media, use some new effective tools such as Hootsuite and Oktopost to share your content and manage each business day-by-day. It is an easy way to not become overwhelmed with posting a multitude of posts all at once. What these sites do is help you organize.
Not all of us are wonderful at creating graphics on Photoshop. As a matter of fact, a lot of us probably struggle severely. However, there is no need to worry because we now have Canva. Canva is a unique, cool way to help create graphic images in minutes including social media posts and presentations. And, if you need help on Twitter, try using Socedo. This tool will help you find prospects by just typing in a keyword, hashtag or any other search criteria.
One of the most fascinating new tools of the year is FullContact. This will help you maintain a relationship with your customers by receiving all their contact information when they sign up for your site. They will provide you with real names, social profile links and even photos in order to help you gain a better understanding of who is signing up with you.
For targeted marketing campaigns, a new framework by the name of Person will help you learn the likes, dislikes, genders and behaviors of an individual. It allows you to help create new personas on people that you can share with your team to help create a personal connection with your customers.
With all these new technological advances, websites, apps and other tools, you can now head into the New Year with a whole new arsenal. There will no longer be the pain of having impersonal relationships with customers, and no idea about who your customers are. You now have the ability to know all about your customer and grow your relationships. The past would bring about a lot of trouble with quick visitors who would never return. But, now those visitors may possibly become your clients or customers and help your business grow. With these simple tips, you should be seeing success in the near future.